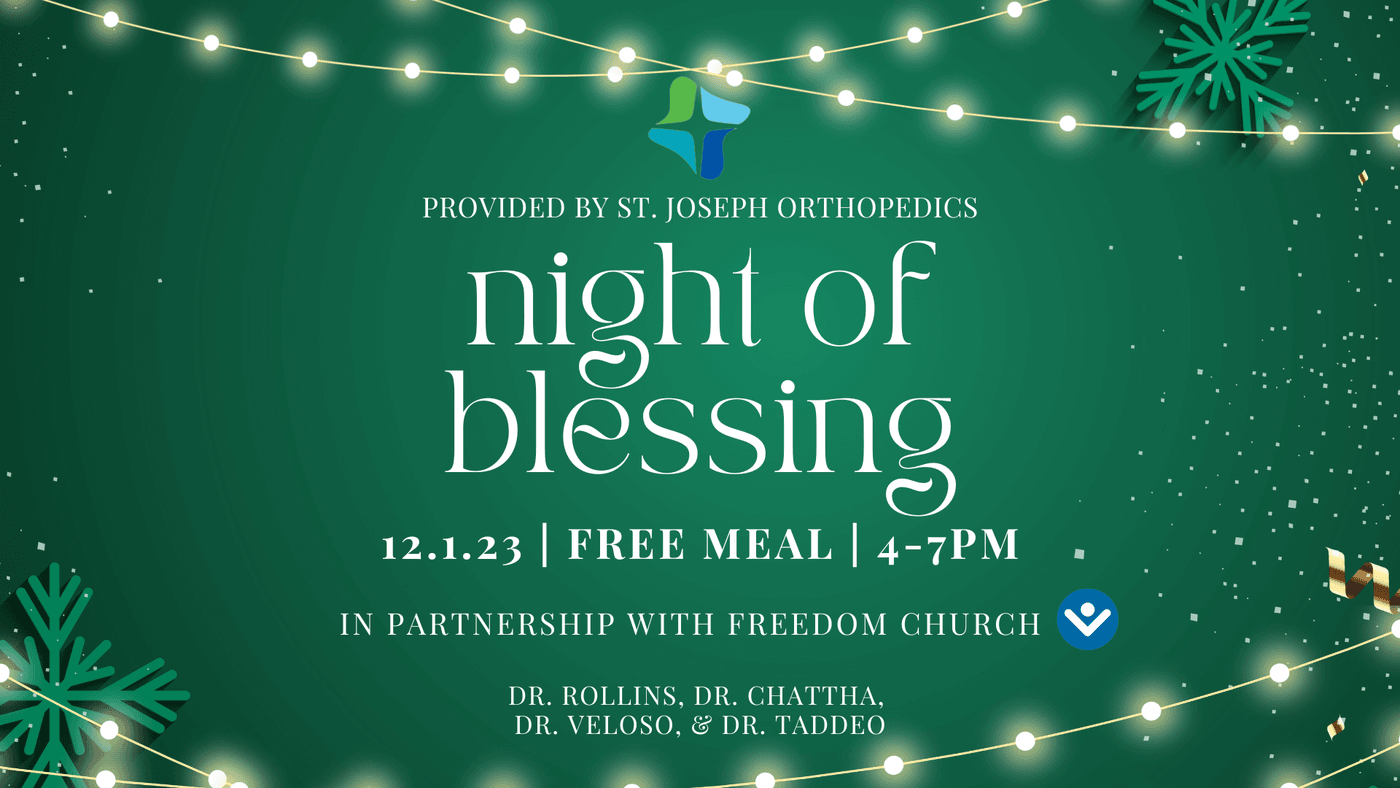 Night of Blessing
Freedom Church is partnering with St. Joseph Orthopedics to bring Night of Blessing to those in need in our community! A free meal will be provided, as well as some personal essential items.
We'd love you to join with us in donating some of the following items OR sign up for a time slot to volunteer your time at this event!
Donation items:
-Small individual hand sanitizers
-Individually packed peanut butter or cheese crackers
-Travel sized Kleenex packages
*Please bring items to the church by Wednesday at 1pm*
We will contact you with more information and specific times for volunteering. Thank you for joining us!